Railway nostalgia!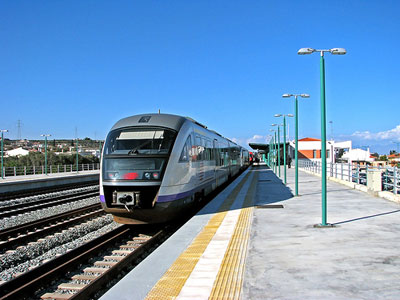 A train journey is a romantic get-away, enhanced by the glory of past ages; it is also an extremely affordable solution, as it is standard practice to keep railway tickets reasonably priced and to provide discounts for young people, students and families.
Greece's railway network is approximately 2,500 km long, covering the greater part of the mainland. The transportation of passengers, luggage and driver-accompanied vehicles is carried out through regularly scheduled routes that are amended every year.
The routes are carried out by high-quality Intercity-type trains (express and regular) and by regular trains (high-speed), etc). When traveling by train, it is worth looking at the architecture of the old stations along the line, most of which had been built at the end of the 19th century and are of unique workmanship and symbols of early industrial architecture.